Blog
Tips For Raising Drug-Free Teens
September 13, 2010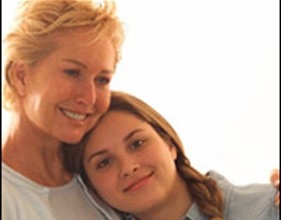 As a parent or caregiver, you have a tremendous influence on your childs life. Your constant and caring involvement can help inspire your child to make healthy, drug-free choices.
But talking to your kids about the effects of drugs is a lot harder than it used to be.
The Partnerships latest research shows that many teens are more knowledgeable than their parents are about drugs especially about the abuse of emerging drugs, such as methamphetamine and the abuse of both prescription (Rx) and over-the-counter (OTC) medicines.
Kids who learn a lot about the risks of drugs at home are upto half as likely as their peers to try or use drugs. So by talking to your kids about the dangers of drug use, you can help keep them drug free.
Teachable MomentsTalking with your child about drugs isn't a formal, one-time-only coversation. You can steer conversational topics to why drugs are harmful or use everyday events to start a converation about them. Take advantage of blocks of time, such as before school, on the way to practice or after dinner to discuss drugs and to voice your "no-use" expecation. Here are some tips to get it started:* Talk about a recent drug- or alcohol-related incident in your community or family. * If you and your child see a group of kids drinking or smoking, use the moment to talk about the negative effects of alcohol and tobacco.
Show Kids You Care It may seem simple, but one of the best ways to keep your kids drug-free is to show them you care. Simple gestures such as an unexpected hug, saying I love you every day and being supported of your child can help them to become a confident person. Here are 5 ways to show you care: 1. Reinforce your love—say the words I love you 2. Be careful not to criticize; describe a better way. 3. Remember that children often relfect what they have or have not been taught. 4. Teach the principles of "why," not just "what" to do or not to do. 5. Listen to them, a lot. Avoid interrupting. Give them your undivided attention.
Tips for Talking: Approach Your Teen About Their Possible Alcohol or Drug Use Mood swings and unpredictable behavior are sometimes evidence of teenage "growing pains," but can also point to use of drugs or alcohol. Be aware of any unexplained changes and know the potential warning signs. Try talking to your teen—the earlier you intervene, the better chance your child has to regain his health and return to a drug-free life. Try these conversation starters:* "I think you've got a problem and I need to talk with you about it." * "You've scared me and broke our rules. Here's how we're going to help you." * "Do you want to tell me what's going on?"
Know What Drugs Kids Face Today While you may be aware of the types of drugs that were around when you were a teenager, there is a new array of substances that kids today may misuse to get high. These include household prducts and over-the-counter and prescription medication that can be found in your own home. The more informed you are, the more your kids will listen to you.Visit our Drug Guide to learn about various drugs, their slang terms and their effects.
Stay Informed
Research shows an alarming number of teenagers are intentionally abusing a variety of Rx and OTC medications to get high. Approximately one in five teenagers has abused a prescription medicine to get high, and one in 10 has abused cough medicine. These medications have become increasingly more accessible to teens, in some cases directly via the internet, and generally are more prevalent in their teens lives than parents realize.
Related Resources
Downloads
Download copies of the free brochure Your Child Needs You! A Guide To Help Your Child Lead a Healthy Drug-Free Life, which provides information on the dangers of illicit drug use and serves as a resource to help parents prevent drug use among their children. The brochure is also available from the National Clearinghouse for Alcohol and Drug Information at 877-643-2644.
To view or print the PDF file of the brochures download Adobe Acrobat Reader.
Multimedia
Links
The Partnership and MetLife Foundation are continuing to work together to bring parents information about raising drug-free teens.
Category(s):